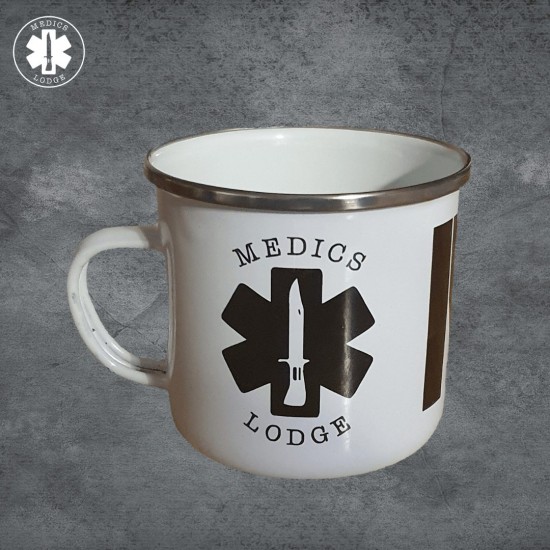 New
The original Medics Lodge MED Enamel Mug
Stock:

In Stock

Model:

ML Original Enamel Mug

Weight:

300.00g
190 samples sold
Product Views: 1246
The perfect edition to our coffee products, holds the heat well and is the perfect size for any brew drinker. Consists of The Medics Lodge Logo and MED identification. Caffeinate, operate, medicate.
Colour:
White, silver and black
Size: Fits a complete cup of coffee!
Caution
– this product can get very hot!
Caution Dry Product Thoroughly, do NOT leave to soak in water. We recommend hand wash for this product as steam from a dishwasher and high temperatures may result in tarnishing the silver trim and rust spots could occur.